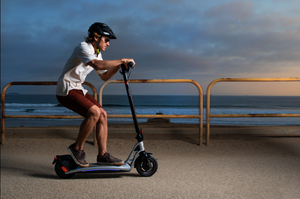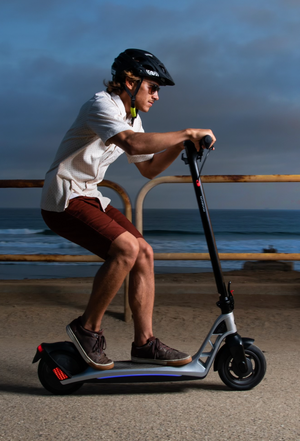 Created by a collection of incredibly experienced automotive and transportation engineers, Maninam e-scooters are the supercars of the e-scooter world. 

With elegant shapes, luxury features, and premium components, your Maninam ride will be smooth, exhilarating, and envied by everyone. 
WHY US?
Because we are NOT just a seller saying goodbye after your purchase! Our real mission starts after your purchase. We are a One Stop Solution benefiting you in different of areas:
- Buy & Participate in Our Rental Service
- Low Maintenance
- Safety Certified
- 1 Year Full Warranty
- Years of Aftersale Support. Repair. Part Supply
- Various Payment Programs
We're making premium single-person EV's accessible to the masses. The electric scooter has the potential to transform the way society operates, our impact on the environment, and how we get from destination to destination. By adopting luxurious design, premium manufacturing, and exceptional customer care, we envisage ourselves as the supercar of electric scooters.
Affordable Transportation
Cruise All Day For less than $0.06 a day
A single charge to ride all day. That's 30 miles a day.
Save your pocket. Save the planet. 
★★★★★

When going on vacation sometimes you have no plans and the best memories come from the unexpected. Me and my boyfriend went to Newport Beach for the 4 of july and wanted to be able to really get around without being stuck in the holiday traffic. So we started googling electric scooters and found this gem of a company . The owner Cyrus was very friendly and responsive to my call and online order . It was simple to book online they do offer delivery but you have to drop off which wasn't a big deal. It's easy access to the garage from any so cal area. They come with a helmet and a carrying pouch on the front which was super helpful for your extras. You do need to have your own bike lock as you are responsible for the scooter, and if you have the scooter for more then one day make sure you request a charger. Cyrus was super helpful and pleasant he drove the chargers to me later that night. Hands down these are the best scooters and at an amazing price!!! Will recommend and be using this company for all our future California adventures!

April Hildebrandt
★★★★★

Great scooters! I rented one for 2 days but kept it for 3. Cyrus was a great help. He fully explained how the scooter works and the risks of danger when used improperly. They are fast scooters but it also has levels you can adjust to keep it slow or speed up. Since I kept the scooter for 3 days he gave me a discount on the last day which was very nice. I recommend this place if you're looking for a scooter to rent.

Cassie Hargleroad
★★★★★

We rented 2 scooters, and they delivered and picked them up from us right on time. The customer service and support was excellent. The scooters were exactly as described, and so much fun. They were a great addition to our Newport Beach vacation. I would highly recommend renting from this company!

Stephanie Rasar
★★★★★

We enjoyed our ride with fast, agile, and easy to carry scooter.
Management was also really professional and cool.

Jamshid Kavosi
★★★★★

I have been to many sccoter rentals and Cyrus has provided by far the best service and quality of scooters in SoCal hands down!! Absolutely the best customer service of any scooter rental service. He was extremely friendly and eager to make sure we had the best experience with his scooters possible. I would definitely recommend going here for a scooter rental any day of the week to have fun in the Huntington beach area, I was very happy with the scooter provided and I will absolutley be going here again!!

Eric NIghtmare